活動介紹
顏振發-水交社電影手繪看板特展 Yen Cheng-Fa -Shuijiaoshe Hand-Painted Movie Poster Exhibition
水交社歷史縱深橫跨明清乃至戰後,二戰時期為日本海軍航空隊基地,戰後「雷虎特技小組」飛行官及眷屬進駐居住,陸續擴建為頗具規模的空軍眷村聚落。先後孕育逾50位將軍,被喻為「雷虎小組的故鄉」
本次特展,邀請到被英國BBC形容為「臺灣最後一位手繪電影海報畫家」顏振發師傅,於水交社戶外園區現地創作,繪製筧橋英烈傳及八百壯士電影看板,同時將於現地展出顏師傅繪製的電影手繪看板作品與早期電影海報。在電視機還不普遍的年代,屬「露天電影」最受歡迎,也是早期眷村重要娛樂活動。而傳統電影手繪看板,是早期電影宣傳中不可或缺的宣傳手法。這些看板通常以電影中的主角與經典場景作為元素進行編排和繪製,吸引觀眾的目光。
在印刷技術尚未盛行的年代,電影手繪看板的製作關鍵,在於繪畫師傅們的手繪能力。他們用畫筆將電影角色描繪得栩栩如生,替電影做出最好的宣傳效果。然而,隨著時代演進,數位電腦繪圖和印刷技術的進步,早已取代了手繪看板的用,手繪看板行業面臨了衰退與落寞。本次特展中,觀者將有機會近距離欣賞顏師傅珍貴的手繪看板,也讓這些眷村曾經的回憶與新生的水交社文化園區共存,重新再現老眷村氛圍。
The presence of "Shueijiaoshe" in history crosses through the eras of Ming Dynasty, Qing Dynasty, and the post-war period. During WWII, it was used as a military base for

Japanese Naval Air Force. After the war, as the pilots of

"Thunder Tiger Team" and their dependents moved in,

"Shueijiaoshe" was then renovated and enlarged to be a

military housing community of Air Force. The site, which was the home for over 50 generals, has been thus titled the "hometown for

Thunder Tiger Team".
This special exhibition presents the works of

Yan Jhen-Fa

, "the last film poster painter of Taiwan" described by BBC (British Broadcasting Corporation). Yan was invited to create site-specific artwork featuring the movies, Heroes of the Eastern Skies and Eight Hundred Heroes, in the outdoor areas of

Shueijiaoshe. Some other hand-painted billboards and film posters of Yan are also displayed in the exhibition.
By the time when TV wasn't commonly possessed, outdoor cinema was the most popular entertainment in society as well as the major recreational activity in the military community. The traditional hand-painted film billboards, which usually employed lead roles or signature scenes in the movies as key elements in the layout of painting, were essential to promote movies in the early days to capture an audience's attention.
During the era when digital printing wasn't so popular, the skills of painters determined how the hand-painted film billboards expressed. Through brushstrokes, the painters bring the film characters to life in the posters as the best advertising approach. However, with technological development, as computerized and digital printing has already replaced hand-painted film billboards, the profession is hence on the verge of extinction.
In the special exhibition, the viewers are able to see closely the precious artworks of Yan. The old memories harmonize with the regenerated Shueijiaoshe site, which collectively reproduce the nostalgic atmosphere of the military housing community.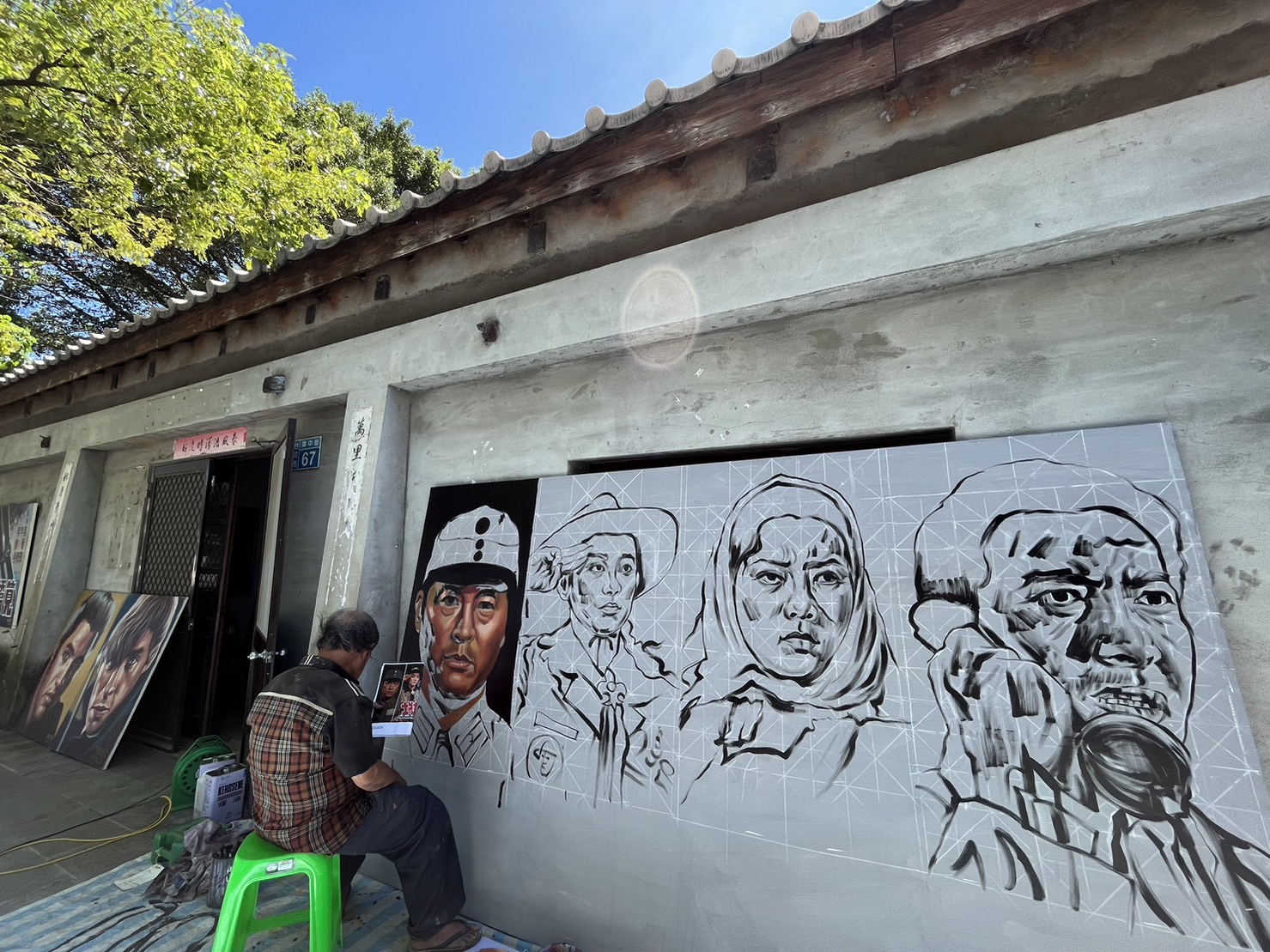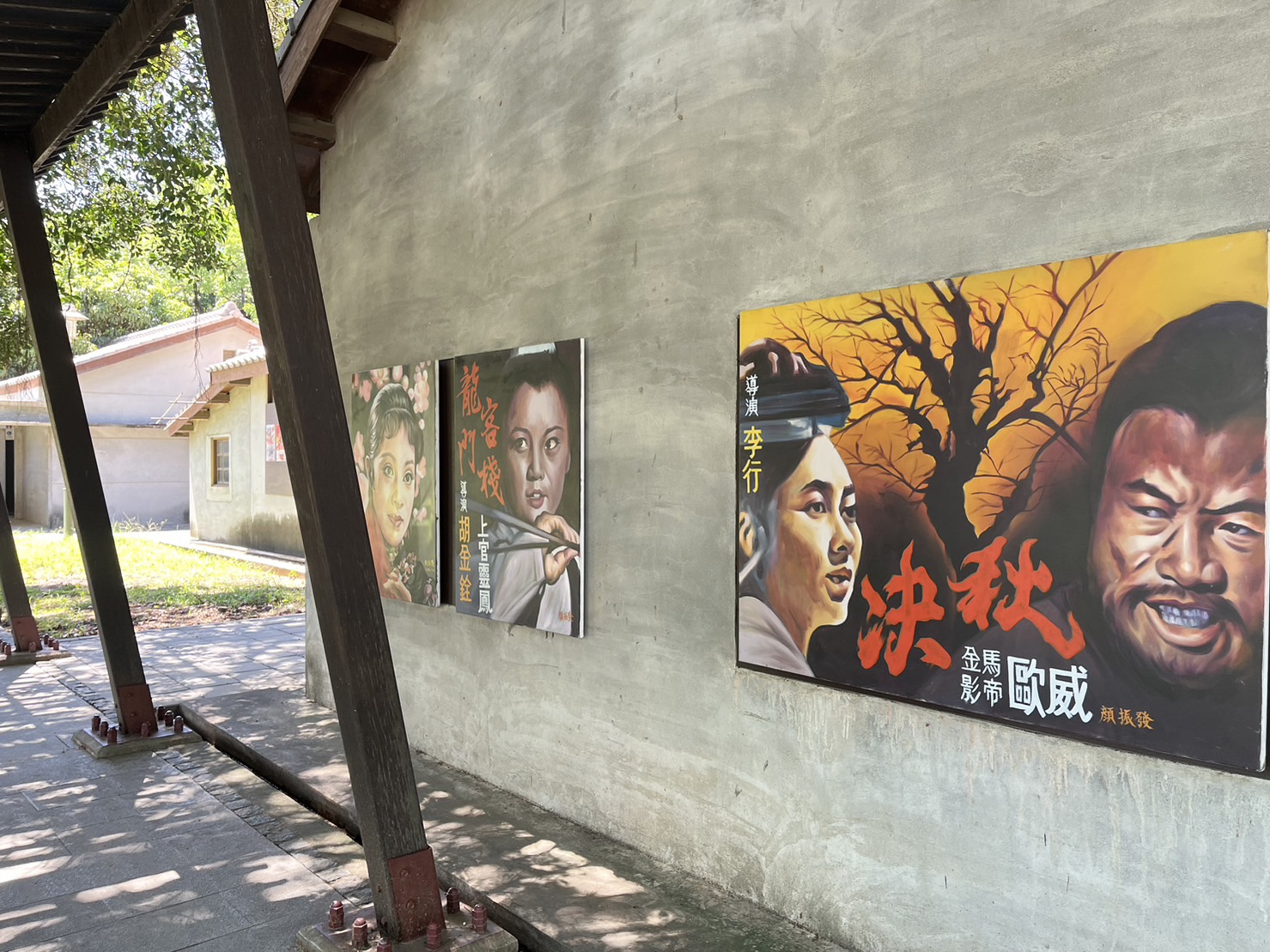 返回